We at Morgan's Paws Pet Care Center are committed to our community, especially when it comes to the support and care of the animals. Below you will find some community organizations and programs that we find worthwhile and highly recommend.
Please help us as we help some of our fine furred friends.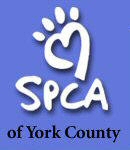 We are proud to support many of the non-profit organizations in the York, PA community.