Your cat will find peace and comfort in our Kitty Suites or Kitty Condos.
Why not book a Suite for your cat at Morgan's Paws Pet Care Center?
There are many special extra amenities that you can plan for your cat's stay.
Ready to book your pet's vacation? Get the details and make your reservations today.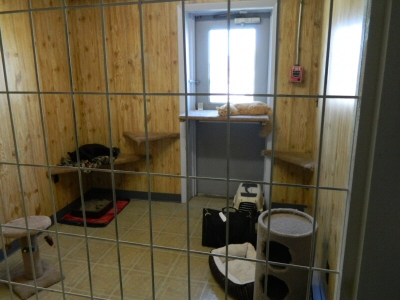 There are many pricing options to meet your specific needs; and, if you'll be boarding your pet, you'll need to complete a Boarding Release Form.
Imagine your cat hanging out in our Luxury Boarding Suite...or enoying the safety and security of one of our kitty condos.